Automation
As a pace setter for innovative economic developments, automation and networking technology makes a very important and increasingly large contribution to industry and infrastructure, especially in mechanical and plant engineering. New guiding themes set to shape the foreseeable future include energy efficiency, convertible production and digital manufacturing – in other words, Industry 4.0.
There is an increasing need for automation technology as it is the key to higher productivity in industry. With fully automated and networked processes, SmartFactory will be offering customers shorter delivery times for individual products in future.
As such, automation has become an important factor in the success of all sectors of German industry. The resulting drive for innovation plays a key role in ensuring the success of automation solutions in the user industries and an increasingly competitive global market.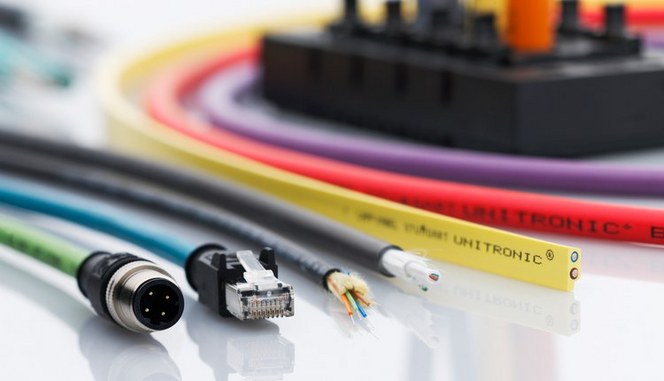 Requirements for cabling solutions in automation applications:
For cabling and connection systems, the main implication of increasing digitisation is that even more data will need to be transmitted to production in future. The dominating system in this field is Ethernet, which is most famous for its information technology applications. The challenge for industrial data network cables lies in permanently and reliably guaranteeing high data rates – even in harsh industrial environments – as the cables are often bent an infinite number of times in drag chains or exposed to corrosive materials and high temperatures.
How LAPP can meet these requirements:
By incorporating products into our customers' automation processes, we are constantly asked to supply new, systemic approaches to solutions as well as innovative and sustainable answers to the most important future-oriented questions. We provide our customers with a wide range of products and complete solutions for factory, building, process and mobile automation from one source and with high availability. Our automation technology solutions include complete cabling and connection systems for integrated networking at the sensor/actuator and control level right through to inventory management systems.
Professional advice is our top priority. We set aside experts for our customers, who can offer them advice and develop tailored solutions which are credible in terms of their technology, quality and commercial viability. We also offer our customers many helpful tools for construction and problem-solving, such as the Automation & Network Guide compiled specifically for automation technology. This specialised catalogue gives our customers a quick guide to suitable cabling and connection solutions for all automation tasks.
Example products:
Success stories:
PROFINET® is the leading standard for industrial communication: LAPP offers complete cabling and connection systems here
Industry 4.0 is the paradigm shift in automation technology: LAPP guides its customers on their journey to the Smart Factory